Read Time:
1 Minute, 56 Second
I honestly don't know how to review this movie; everything that could be said has been said. I have nothing new to add nor take away.
So, I'll just express my feelings I had after watching this masterpiece.
I watched Schindler's List a few years after it came out, and some studio executive thought it would be festive to show the movie on television during the Easter weekend. I'm not kidding…Easter weekend.
-----Content continues below------
The World's Most Indispensable Movie App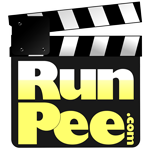 The RunPee app tells you the best times to
run & pee during a movie
so you don't miss the best scenes.

Read more about the RunPee app
.
After watching it the first time, I swore I would never watch it again. I had a real love-hate relationship with this movie. I loved that there were such good people living on planet Earth. There have been many Oskar Schindlers, who have seemingly popped out of nowhere, only to so something magnificent for the human race. Like Mother Theresa, Nelson Mandela, the Dali Lama, and Princess Diana, to name a few.
The 'hate' part of the relationship, of course, is seeing pure evil, not just in the form of Hitler, but so many other megalomaniacs who dared to impose their will on the rest of the world.
Have we learned anything from these events? Probably not. There are holocausts taking place right now in various hot spots all over the world. Just look at the mess in Syria.
After writing my quiz on Oskar Schindler, I felt that I needed to know more about this man. So it was back to Netflix to rewatch the movie. I now realize that this movie was not about the Hitler Regime, but about the microcosm of Oskar Schindler's world during the war.
It would be tough to chose the best movie between Schindler's List and Saving Private Ryan. One was from the view of the Holocaust victims, and the other was from the view of our boys sent over to help free those victims. Basically it's the same movie, just a few years apart.
Grade: A+
About The Peetimes: This being a 3 hour movie, I felt that 5 Peetimes were in order. It was not a challenge to get 5, since there were some protracted scenes that could be easily summed up in the synopsis. Some of these are also Alert Peetimes for sensitive viewers.
There are no extra scenes during, or after, the end credits of Schindler's List. (What we mean by Anything Extra.)
Don't miss your favorite movie moments because you have to pee or need a snack. Use the RunPee app (Androidor iPhone) when you go to the movies. We have Peetimes for all wide release films every week, including Ant-Man: Quantumania, Creed III, Scream VI, and coming soon John Wick IV. We have literally thousands of Peetimes—from classic movies through today's blockbusters. You can also keep up with movie news and reviews on our blog, or by following us on Twitter @RunPee. If there's a new film out there, we've got your bladder covered.
RunPee Mom is our emotional bedrock. Without her, RunPee never would have lasted a decade as an app (which is since the dawn of time in internet years). She's our biggest cheerleader and an unending source of unconditional love. She works cheerfully and tirelessly, seeing any movie we ask of her, writing interesting reviews, and being our…well…MOM. Her genres of choice: kiddie flicks, animated movies, emotional dramas, historical features, war films, diverse biographies, and even dense, diabolically plotted thrillers. She knows more about famous and infamous figures in history than said figures probably knew about themselves. She's the Quiz Manager for the RunPee.com blog, and our resident movie celebrity/trivia expert. If you've taken a RunPee Quiz, you've most likely been given a virtual hug by RunPee Mom.